Привет всем! решил вот седлать такой пост в который буду складировать самые разные поздравления. Иногда хочется поделится той или иной работой, а персонально делать пост посвященный одной работе нет смысла.
Hello everybody! I decided to make a post in which I will store a variety of congratulations. Sometimes I want to share this or that work, but no sense makes post dedicated to one work.
Grattis på födelsedagen Lasse
Поздравляю Лассе, большого любителя и знатока рыбалки, с днем рождения!
Happy birthday to Lasse, a great lover and connoisseur of fishing!
Инструменты(Tools): Canson Montval Watercolor 180gsm; J.B Mallat #22EF with Dr.Ph. Martins Bombay Black; Pilot Namiki Falcon SEF with Montblanc Permanent Black, Waterbrush #0, #6 with water, Parker Quink Black and Diamine Inferno Orange.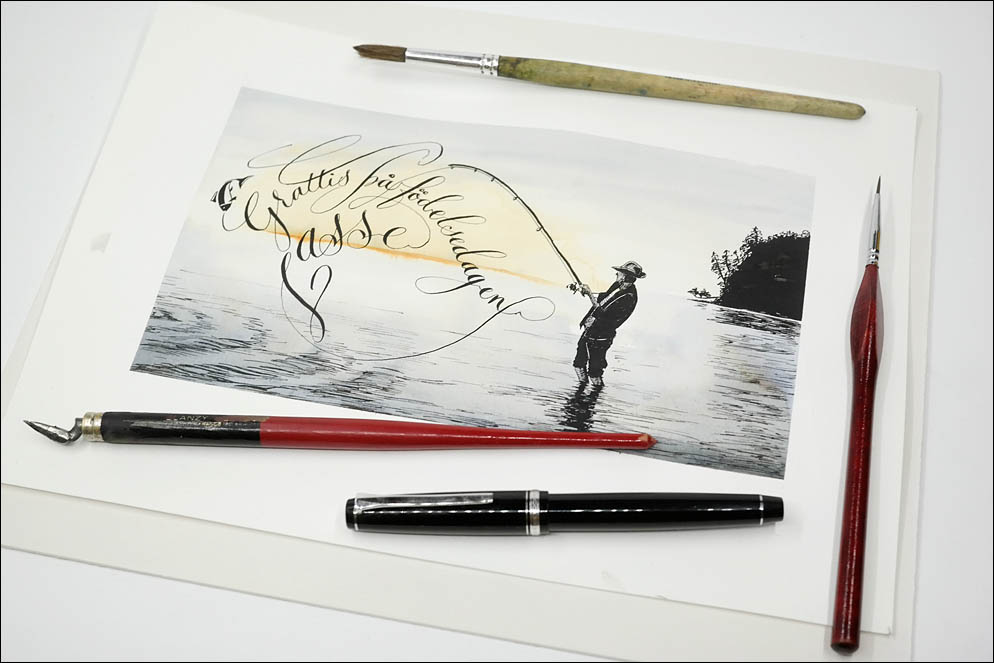 В процессе работы(Work moments):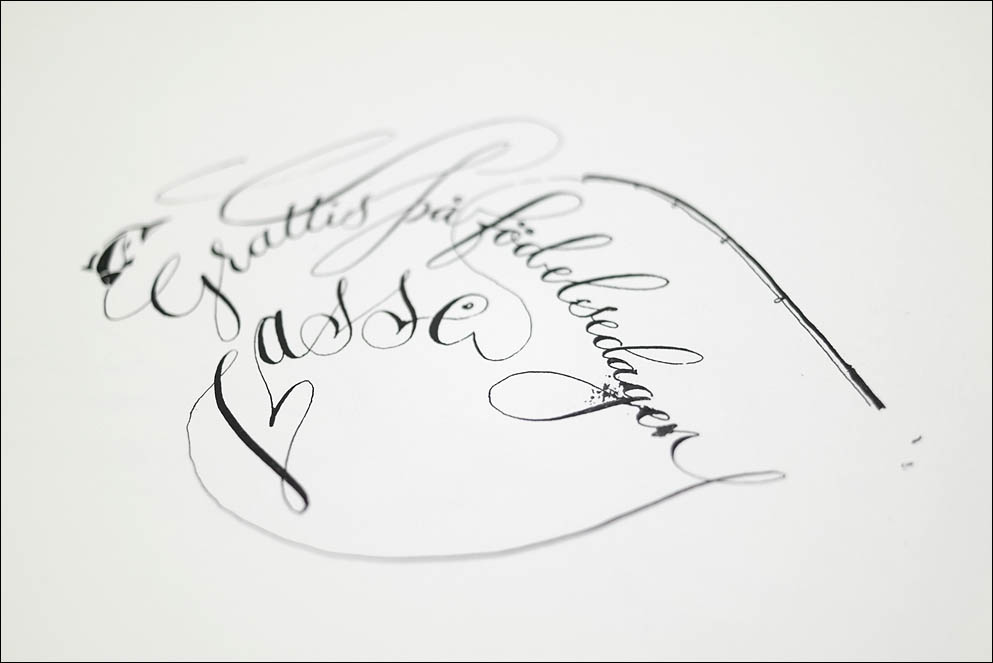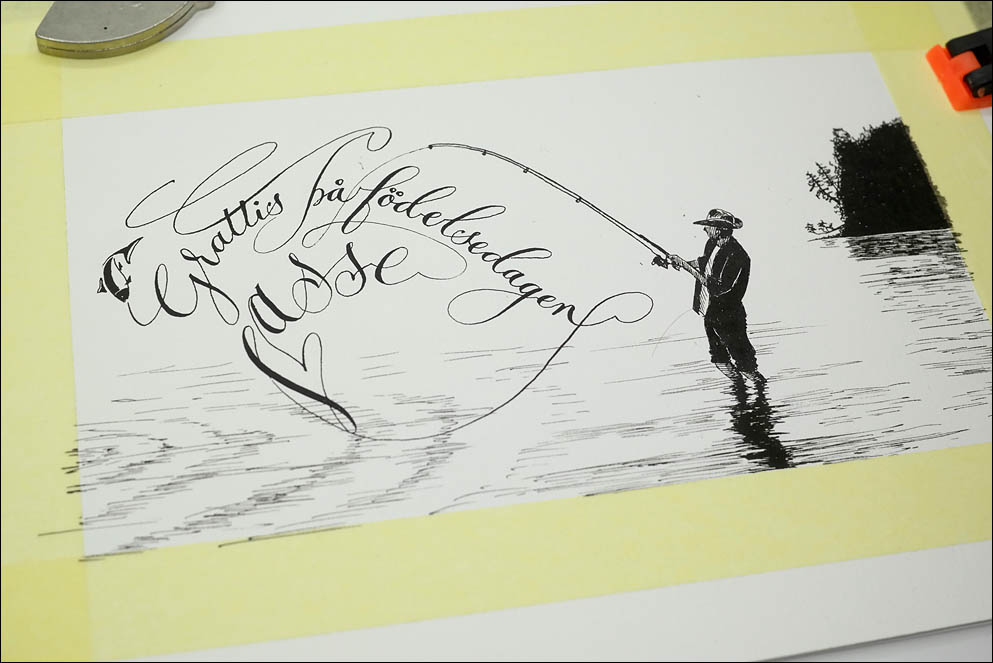 ---
Grattis på födelsedagen Stefan
С днем рождения, Стефан! Happy birthday, Stephan!
Инструменты(Tools): Double A 80gsm; Pilot Parallel Pen 1.5 with Diamine Inferno Orange; Pilot Parallel Pem 2.4 with Pelikan Edelstein Topaz; Visconti Racetech LE with DeAtramentis Documen Blue; Franclin Christof 20p HPS SIG B with Diamine Matador; vtg Waterman Standard with Diamine Ancient Cooper.