Если вы ненавидите, значит вас победили.

Confucius

If you hate a person, then you're defeated by them.
Конфуций — древний мыслитель и философ Китая. Его учение оказало глубокое влияние на жизнь Китая и Восточной Азии, став основой философской системы, известной как конфуцианство. Конфуций основал первый университет и систематизировал летописи, составленные в разных княжествах. Учение Конфуция о правилах поведения князей, чиновников, воинов и крестьян распространялось в Китае так же широко, как учение Будды в Индии. Настоящее имя — Кун Цю (孔丘 Kǒng Qiū), но в литературе часто именуется Кун-цзы, Кун Фу-Цзы («учитель Кун») или просто Цзы — «Учитель». Уже в возрасте немногим более 20 лет он прославился как первый профессиональный педагог Поднебесной.
Confucius was a Chinese teacher, editor, politician, and philosopher of the Spring and Autumn period of Chinese history.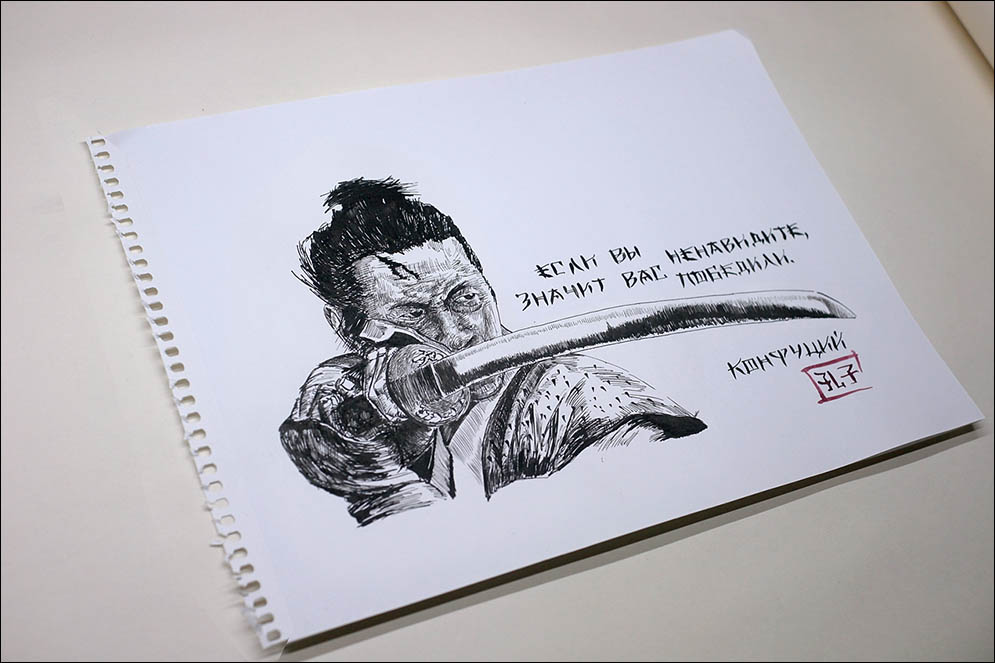 Тосиро Мифунэ (яп. 三船 敏郎) — японский актёр. Наиболее известен по ролям в фильмах режиссёра Акиры Куросавы.
Toshiro Mifune was a Japanese actor who appeared in almost 170 feature films. He is best known for his 16-film collaboration (1948–65) with filmmaker Akira Kurosawa in such works as Rashomon, Seven Samurai, The Hidden Fortress, Throne of Blood, and Yojimbo. He also portrayed Musashi Miyamoto in Hiroshi Inagaki's Samurai Trilogy, Lord Toranaga in the NBC TV miniseries Shōgun, and Admiral Isoroku Yamamoto in several different films.