Valentine's Day, also called Saint Valentine's Day or the Feast of Saint Valentine, is celebrated annually on February 14. Originating as a Western Christian feast day honoring one or two early saints named Valentinus, Valentine's Day is recognized as a significant cultural, religious, and commercial celebration of romance and romantic love in many regions around the world, although it is not a public holiday in any country.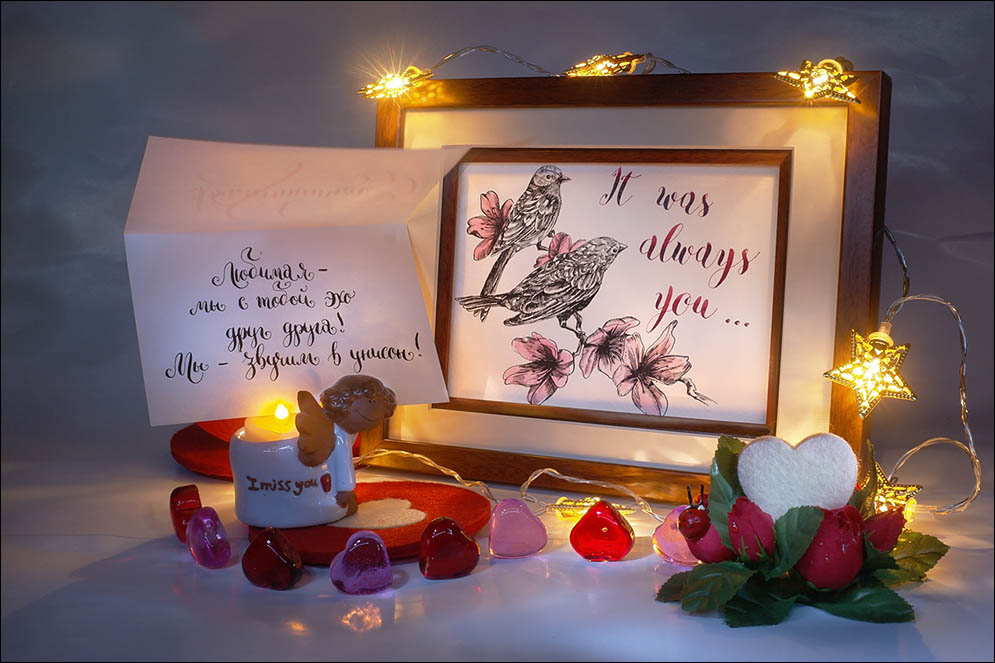 День святого Валентина (также Валентинов день), или День всех влюблённых — праздник, который отмечается 14 февраля во многих странах мира. Предположительно назван по имени одного из двух раннехристианских мучеников с именем Валентин — Валентин Интерамнский и Валентин Римский.
Отмечающие этот праздник дарят любимым и дорогим людям подарки, цветы, конфеты, игрушки, воздушные шарики и особые открытки (часто в форме сердечка), со стихами, любовными признаниями или пожеланиями любви — валентинки.